About Bay Front Apartments in Callaway, FL
Relax and kick back. Welcome to Bay Front Apartments, where you'll find one and two-bedroom units in addition to other exciting properties. All of our buildings offer a place to enjoy nature's calming influence after a long day of work or play. Imagine coming home to enjoy a peaceful and scenic view from your private patio or balcony. These highlights are just a small taste of what our apartments have to offer residents.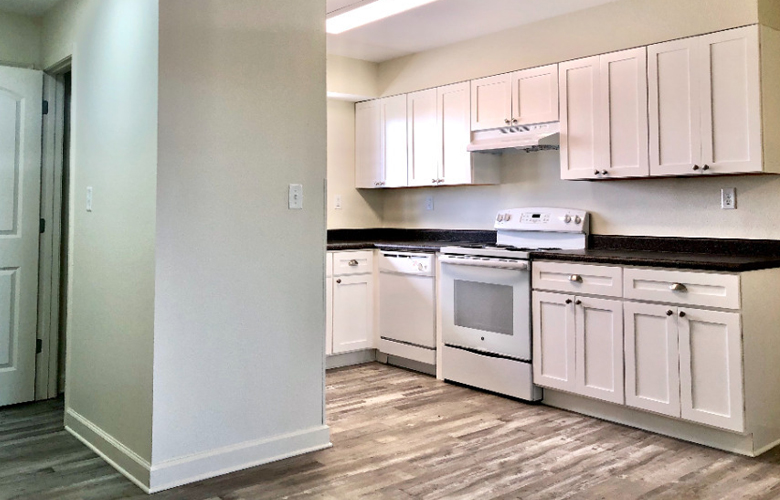 Apartment Living at Its Best
Our well-appointed units come with carpet, wood, or vinyl flooring, and custom blinds accent the windows. We supply all the appliances, and you can leave their maintenance to us. Our manicured grounds offer an inviting space to spend time and are kept free from debris. We take care of all the details so you'll have more time to enjoy the things that matter most. There's no smoking allowed inside our apartments; however, there are shared-use common areas and designated smoking areas. It's easy to see that apartment living at Bay Front is designed for your comfort and convenience.
Location, Location, Location
Located in Callaway, FL, (a suburb of Panama City), Bay Front Apartments overlooks East Bay and Tyndall Air Force Base. Our town enjoys close amenities, including retail, walking parks, health clubs, motels, banks, churches, and many great restaurants, all within a mile or two of our community. Living is easy when everything is nearby! Enquire today, and we'll tell you more about what makes us so appealing to newcomers to the area. Bay Front is where you'll find apartment living at its best.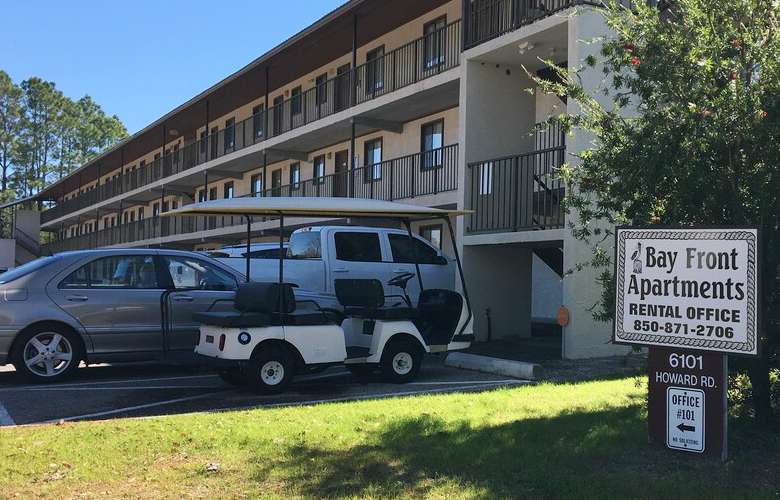 Our Trusted Team
We would be nothing without our team. Our prompt and efficient manager, office staff, and maintenance team are all committed to our residents, and many have been with us for over fifteen years. They'll make you feel you're living exactly where you belong. We pride ourselves on maintaining excellent housekeeping and an exceptional level of cleanliness. Our trusted team is only a phone call or email away if you have any questions or concerns.
Accept our hospitality and make your next move to Bay Front Apartments. We're sure to meet your budget and exceed your expectations!